I'm so happy to be getting back to playing some shows with my pals Lee Ferris and Bianca Caruso aka "Freddy and Francine"! We're playing around the Great Lakes, both Canada and US sides, then taking a swing through the midwest. It's my first tour with them since February and we've been breaking up the drives by takin dips. when we can.
These two have an undeniably intoxicating energy. On stage, the fusion of their powerhouse singing and their potent pop-folk songwriting is something to behold. I fill out the third part on some of the vocals I have to sing with all my voice just to be able to add anything to the sound. I've been learning a whole lot about singing while collaborating with them. It's a sublime feeling when we snap into a three part together. Off stage, they are some of the most thoughtful, intentional and hilarious people I've had the pleasure to ride around in a van with. We've been cracking each other up all day this past week and it's made the long drives fly by. I'm so happy to be playing in the band. Check this episode of Show on the Road podcast to catch some of their vibe and a bit more of their story.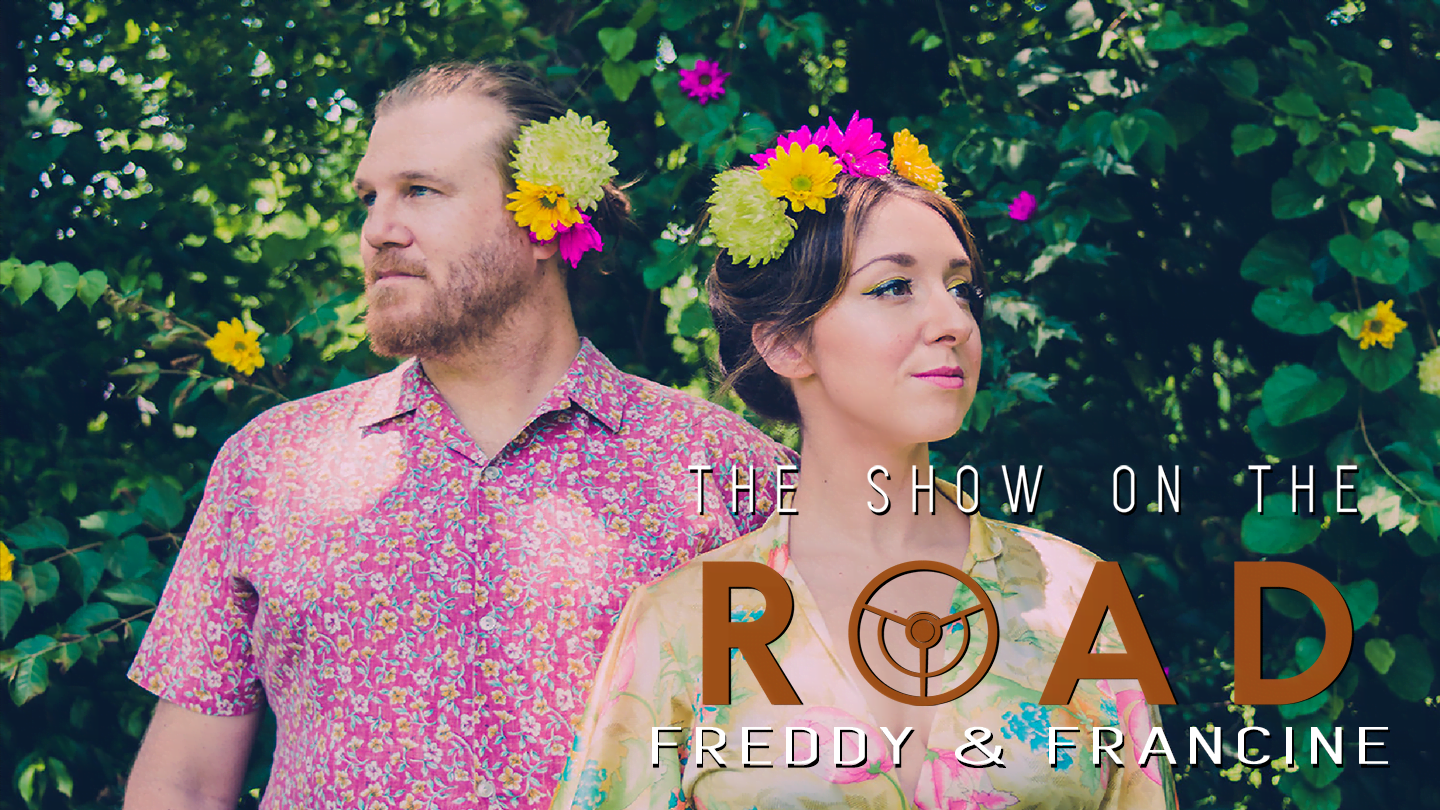 We've just come off a weekend playing and hanging at the Mariposa folk festival (that's MaripoZA for anyone reading out loud) and what a time it was. It's been a bit since I've been to a Canadian Folk Festival and I had forgotten about the "workshops" they put on. Basically they throw three acts on stage with a loose prompt and say GO! Collaboration is strongly encouraged. Apparently the workshop form started at Mariposa and has since been adopted by a lot of the folk fests in Canada. The first time I ever played one was with The Stray Birds at Calgary Folk Music fest. The workshop was called "Home For a Rest" with us, another band I cannot remember and a guy we'd never heard of named John Mann. We figured we'd sing some songs vaguely related to home, Old Home Place or something the like. Once John Mann (who we quickly learned is a legend in Canada) sung his anthem "Home For A Rest" and the entire 1200 people in the audience sang along, we realized how naive we were.
I was lucky enough to get to play in the "Angel From Montgomery: Inspired by John Prine" workshop this weekend with Freddy & Francine, Courtney Marie Andrews and Steve Poltz. As we all threw our gear on stage and plugged in, somebody asked who was hosting (essentially who would MC) the workshop. I was damn near sure it would be Steve and anyone who has ever seen him live knows why. He has that hard-to-come-by entertainer instinct that never comes across as forced or farced. He's a true pro. He told me he never ever plans his sets, relying only on his instincts and the audience's vibe which is immediately right there with him. He's one of the most positive people I've ever met and it's absolutely intoxicating. He'll tell you "every show is my favorite show" and you'll believe him when you see him play.
Steve started out with the John Prine song In Spite of Ourselves, splitting the duet with Courtney. Many in the audience knew the words and were singing along. Freddy and Francine played some original songs with shades of Prine's twangy sensibilities including a song they had never shown the light of day called "I Am Afraid to Die". We had worked it up in the hotel room earlier that morning and it matched the freshness and edge of the workshop's atmosphere. By the time the second chorus came around, everyone on stage and in the tent was singing along.
Courtney sang a couple of her originals as well recounting her time opening up for John Prine on tour. I had heard of Courtney's music from various friends and have been a fan for a while but I'd never seen her live until last weekend. Her songs' emotional intensity are second to no one doing it today and to see her play them live is unreal. I was standing close enough to her to hear a bit of her monitor mix and I couldn't believe the sound. Her voice sounded like it was being piped through a Leslie speaker, in the best way. It has organ-like warmth but with the edge and projection of a trumpet or a clarinet. We'd seen her play the day before so Lee and Bianca sang harmonized on the chorus of her song Rough Around the Edges. It was a high point in the show to be sure.
Steve somehow took everyone to another level with a performance of his song "A Brief History of My Life " part of which is a tribute to baseball radio announcers gone by. It's capped off with his impression of Tom Cheek's call of Joe Carter's walk-off homer to win the '93 World Series for Toronto. He had all the Blue Jays' fans literally crying in the aisles.
We ended the session with John Prine's classic Angel From Montgomery swapping verses. By the end of the show it felt like we were in a band together. I'd do it again in a heartbeat but it could never be quite that special.
I'll be playing a couple more Canadian shows with Freddy and Francine this week then back to the US for Blissfest (near Traverse City) on Friday. It's a special one for me as it is one of the first festivals I ever played (actually the first, way back in 2011) and I'm excited to be getting back to the bliss for the first time since 2013. It was also the first time I heard May Erlewine play her music, someone I've come to love and respect so much. By a wild happenstance I'll be reconnecting with her for the first time since our UK run in April to play a show with her near her hometown. Check my dates for details on that as well as Freddy & Francine shows.